Products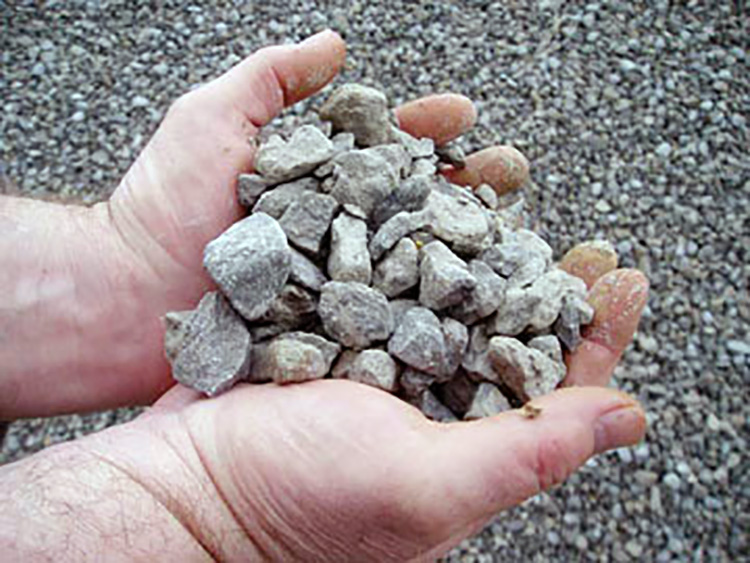 Crushed Stone — Limestone rock, mined from the Stagecoach Trails quarry, has an enormous diversity of uses. A primary quarry product is crushed limestone that is sorted and graded for its ultimate purpose. End uses by our clients for crushed stone include gravel for road or driveway base, parking lots, farm lanes, as an aggregate in concrete, or in agriculture for field applications (Aglime) and streambed erosion control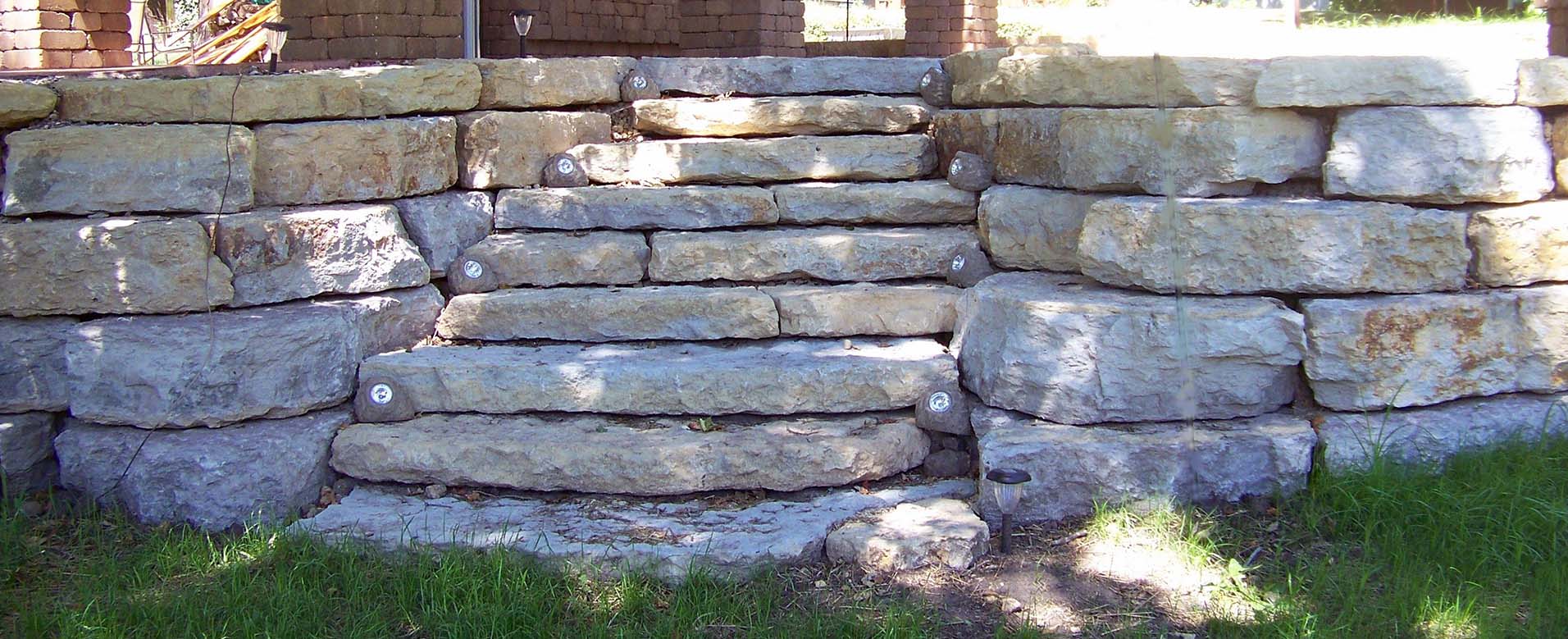 Dimension Stone — Stagecoach Trails Limestone dimension stone can be creatively used in landscaping or "hardscaping" for retaining walls, patios, outcroppings, steps, fire pits, benches, edging, plant beds or a variety of custom indoor and outdoor applications. The stone is sorted and sized and palletized at the quarry for complementing natural colors ranging from natural grey to buff.
Dimension stone makes an ideal choice for homes, offices, sports complexes, schools, strip malls, lake or river properties and municipalities — with countless design concepts. Let us know about your ideas and you can be sure Stagecoach Trails Limestone will work with you to find the product or service that will suit your needs.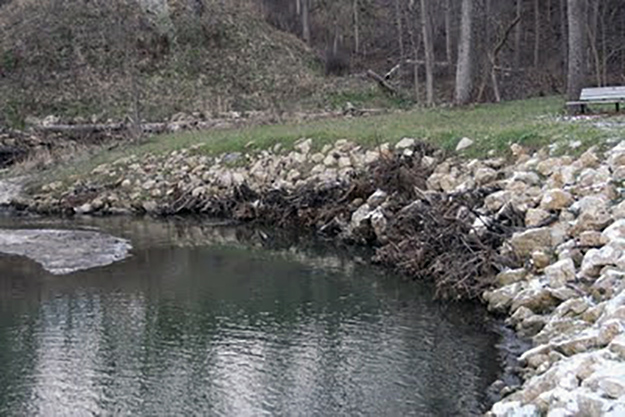 Riprap — Smaller limestone riprap from Stagecoach Trails Limestone is ideal for creating a base for driveways or a gravel parking lot. Many municipalities will use this grade for lining ditches to prevent erosion damage and weed control. Small riprap can be used for residential landscaping by placing around a tree or for walking trails.

Medium riprap limestone is widely used to stabilize shorelines from erosion caused by water and ice along lakes, rivers and streams. Landscape contractors often choose this size to create retaining walls as an alternative to dimension stone.

Larger riprap sizes can include applications for streambeds where high water velocity is expected, construction of bridge abutments or filling in large holes or ditches. It can also be used on slopes or hills to improve drainage and control erosion.